Family Owned & Operated
In 1986, Richard Lauger started Lauger's Good Lawn with a single spray truck spraying lawns throughout Warren County, PA. It wasn't long until Richard grew his business into a full service lawncare and landscaping company serving multiple counties throughout northwest Pennsylvania. After 30 + years in business, Richard decided it was time to shift his focus and step away from the business and in stepped Jeremy and Jacqueline Snell
After 10 years of working in the oil and gas industry, many of which required Jeremy to spend numerous nights away from home, the Snell's were looking for an opportunity that would allow Jeremy to spend more time with his family and fulfill his entrepreneurial spirit. Hearing that Richard's business was up for sale, Jeremy and Jackie thought that this could be the perfect opportunity they've been looking for and in early 2016, they purchased Lauger's Good Lawn effectively renaming it Snell Landscape Services, LLC.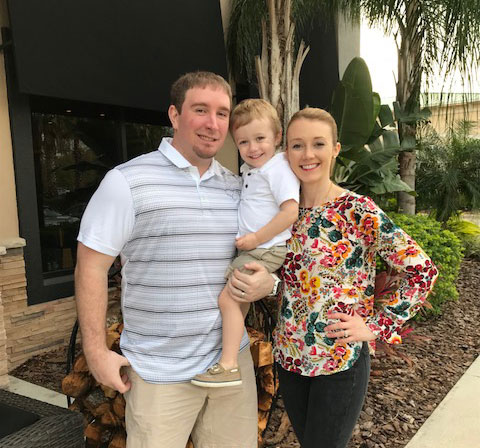 At Snell Landscape Services, customer satisfaction is our number one priority. We pride ourselves on providing the best overall service and quality for all your lawn and landscaping needs. We strive for 100% customer satisfaction each and every time we visit your property. If for some reason your expectations are not met, we will work with you to remedy the situation, that's the Snell difference.
Jeremy and Jacqueline Snell are lifelong residents of Warren County, PA. They have been married since August 2013 and have a son named Grayson.
"We are extremely excited at this opportunity to be part of a business that supports and gives back to our local community. We both have strong ties to northwestern Pennsylvania and we are proud to call Warren County, PA our home. We look forward to continuing to provide the best quality and service to all our customers and will always strive to exceed expectations."